Discussion Starter
•
#1
•
Hello all. We recently had to say farewell to our 2017 Pacifica Hybrid. After owning for 15 months, it fell victim to a front end collision (my fault) at about 15 ish mph.
No air bags. Very little damage to the van I rear ended. Cosmetic damage was negligible also. BUT.... the hybrid coolant system radiator was punctured.
No big deal right? I look at the repair estimate, and that was only $150 bucks. All total the repair estimate was only a little over 2 grand.... EXCEPT the dealer told us that after the coolant system had no coolant the battery overheated and needed to be replaced also. $13,500 bucks for that alone. And boom, the van was totaled.
We just bought another 2017 Hybrid this week. And now I am on the hunt for front bumper guard options. So far I have only come across two bull bars that claim to fit the Pacifica.
This guy from CarID
2.5" Bull Bar w/o Skid Plate by Broadfeet®. At CARiD.com you can find a comprehensive line of Broadfeet replacement and performance parts and accessories which ensure reliability and superior performance.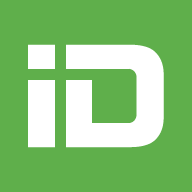 www.carid.com
And this guy from walmart
I was wondering if anyone else has put a brush guard or bull bar on their Pacifica and what they went with?
Thanks!